Visual Sitelinks: Worth a Thousand Words?
By Blake Smith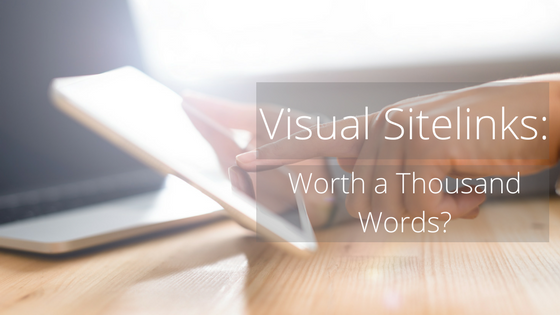 They say a picture is worth a thousand words. With the Visual Sitelinks beta, this may have been Google's solution when thinking of a way to extend the character length of "traditional" sitelinks. What do you think?
Well, that most likely wasn't their thinking, but either way, Visual Sitelinks are among us, again, and could very easily become an industry standard/must have on Google's mobile Search Network. Visual Sitelinks, or Image Sitelinks, are image extensions that are displayed in the Sitelinks Extensions of Google Search Ads, but are available exclusively on mobile.
Here at Pinckney, we've been whitelisted for this beta and have been testing the performance of these images. We've noticed some interesting and varying results across our clients. 60% of our clients that are involved in the beta have recorded at least a 36% higher CTR than traditional sitelinks, which we believe is phenomenal.
Our highest client with an improvement in CTR is Killingsworth Environmental, a residential service provider. Their Visual Sitelinks have recorded a 67% higher CTR than traditional sitelinks.
Here's an example of their visual sitelinks at work:
Pretty neat!
As far as our data goes, I believe that a picture is worth a thousand words. Images allow for more real estate to be taken up, which is invaluable on mobile devices. Pretty soon, it seems like one ad could take up your whole smart phone's screen!
All in all, I strongly recommend researching Visual Sitelinks and reaching out to your Google representative about getting involved in this beta. It would be a great way to get ahead of the foreseeable rollout.
If you'd like to learn more about our successes with Visual Sitelinks, and your potential success, register for our free digital marketing evaluation. We'll show you how visual sitelinks can benefit your digital marketing efforts and also unveil more actionable tips for your account!