3 Steps to Building a Social Media Calendar
By Heather Dremel 
Follow these steps when you plan your social media calendar for better engagement and reach 
Answer us this, who are you?
I'm a small business owner. 
I'm a content marketing intern. 
I'm an SEO specialist.
I'm an account manager.
I'm Elon Musk.
Regardless of your position in a company, you know that a social media presence is a must. That means a fabulous social media content calendar is a must, as well. Why? Well, let's talk numbers for a second.
Planet Earth is home to about 7.5 billion people. 2.34 BILLION of those inhabitants are on social media. Take a look at how many monthly active users are on some of the top platforms:
| | |
| --- | --- |
| Social media | Monthly Active Users |
| Facebook | 2 BILLION |
| Instagram | 700 MILLION |
| Twitter | 328 MILLION |
| TOTAL | 3,028,000,000 |
Not only do you need to be in front of these users, you need to delight them and motivate them to engage with your brand. 
How do we get there? We've put together three steps to optimize your social media and deliver top-notch, consistent content to the right people. 
Find out WHAT works.
Find out WHEN works.
Find out HOW to make it work.
Step 1: Find out WHAT works.
Start asking questions and doing research. Build a Buyer Persona. If you're scratching your head right now, it's fine!
Hubspot defines personas as "fictional, generalized characters that encompass the various needs, goals, and observed behavior patterns among your real and potential customers."
In need of a little guidance when it comes to creating your brand's Buyer Persona(s). Hubspot is here to help.
Once you've identified who your fans are… give them what they want!
Generate content that your followers are going to engage with. Use social media to deliver potential customers value, before they buy.
Some examples:
Share your eBooks, blogs, infographics, industry news, and product knowledge videos. Prove why YOU are the expert they want to go to.
Post customer testimonial videos and highlight GREAT reviews. 84% of people trust online reviews as much as a personal recommendation. Show them why you're the best choice! 
Host photo contests, hashtag campaigns, surveys, and customer events. Buffer implemented a User Generated Content strategy and saw a 400% increase in followers as a result. This. Works. We promise.
Consistent, weekly content features. For example: #TechTipTuesday and #ThrowbackThursday.
Step 2: Find out WHEN works.
Now that you have a full arsenal of great content, the next step is finding out WHEN to share it with the world.
Here's an example from Sprout Social: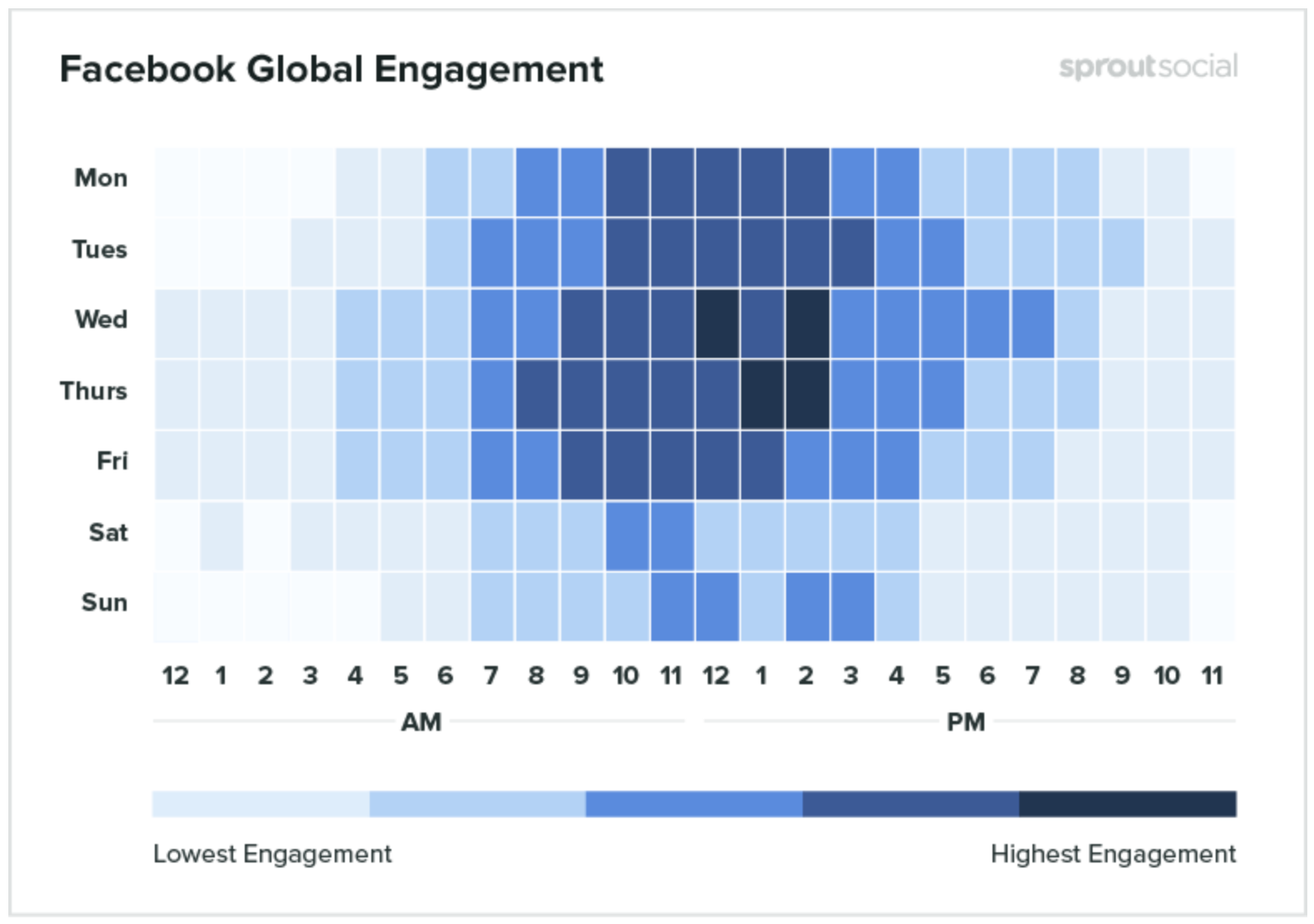 Globally, the best time to post on Facebook is 12:00pm and 2:00pm on Wednesday's and 1:00pm and 2:00pm on Thursday's. 
Contrarily, evenings, early mornings, and weekends result in pretty low engagement across the board. 
Here's something else to consider while looking at this data: this is reporting on global engagement for Facebook. Engagement is going to vary depending on your industry and the social platform. 
Luckily, there are plenty of resources to help! Here's a Sprout Social article with heat maps for several industries and the most popular platforms.
So what happens if you can't find the data you need to decide when to post? Choose the industry closest to yours and experiment! Although these heat maps are a great starting point, this is not a "one size fits all" situation.
Your followers and personas may be outliers, and it is important to pay close attention to what they are engaging with and when they are engaging with it. Use your own data to build your brand's own personal heat map.
Perhaps most importantly, make sure you are consistent. If you decide you want to post three Facebook posts, six tweets, and four Instagram photos/ videos, stick to it! Don't leave gaps in the content stream.
Step 3: Find out HOW to make it work.
Now that we have great content, and we've built a solid, consistent calendar, how are we going to deliver this content? 
Of course, there's the "old fashioned" manual scheduling method. You can go into each platform and schedule each post individually on each platform. 
But let's be real…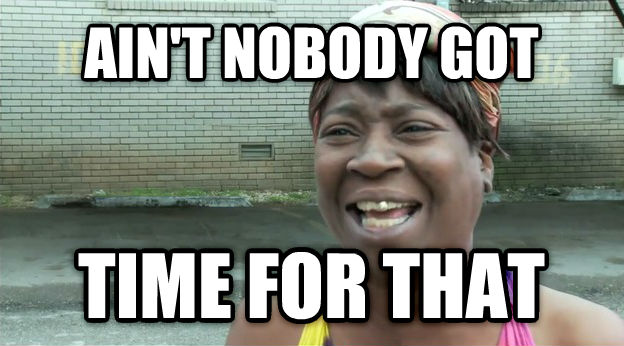 Luckily, there are so many amazing social media management tools out there that give you the ability to 
Schedule social posts
Engage with customers and respond to messages
Track your brand 
Collaborate and assign tasks with your team
Analyze and track your social media campaigns
Here are three of our favorites:
Well, there you have it! All it takes is three steps, and you'll be ready to give your followers the content they want, when they want it. 
But, of course, this is an ongoing process. Set goals, monitor and analyze your results, and be proactive in optimizing the social media experience for your followers and customers (current and FUTURE!).
Now, don't forget to download our FREE Social Media Handbook to help get the leads you deserve!