The Perfect Pairing: SEO and Wine
This one is for you vino entusiasts…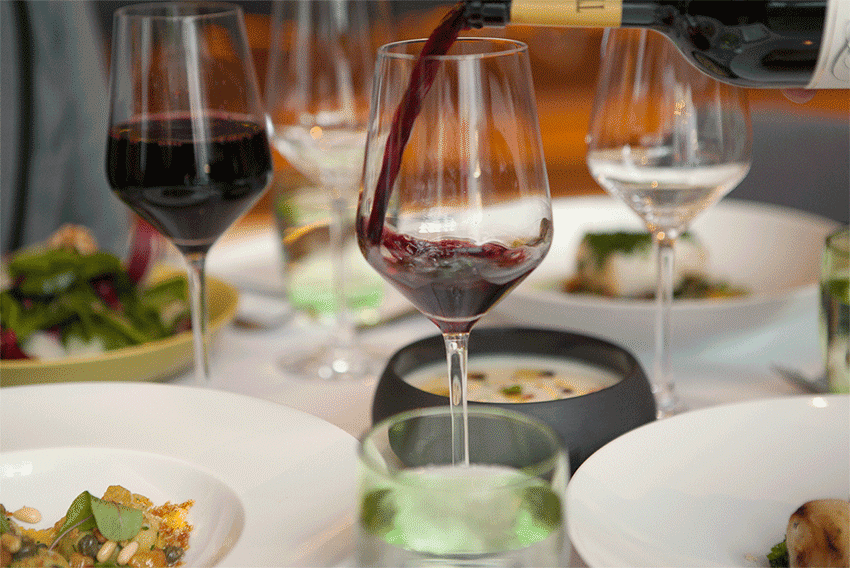 If you're like most of the clients I talk to, I'm sure you've questioned: Do I have SEO (search engine optimization)? What is SEM (search engine marketing)? Don't they do the same thing?
We're going to explain this in easy, grape terms. So pour a glass and relax, and let's talk search marketing.
The truth is that while they are different, they share one common goal–to bring website users to your site.
It's the same in beverages. You have the choice of red wine, white wine; sweet wine, or a dry glass. And, while they all have different characteristics, their common goal is the same–for your pallette to enjoy great flavor and help you relax!
You say SEO…I say red wine
The goal of SEO is to attract users organically, without having to pay for leads. Search engines crawl and judge thousands of websites everyday using little spiders and robots.
Their optimization focuses on the code of the website, by judging ALT tags, page links and titles, and a whole bunch of other factors.
So metaphorically speaking, you tell your waitress you would like a glass of "red wine, something dry."
The server (the search engine), will start reviewing the wine list (crawling), based on what is written on the descriptions under each selection of wine (SEO tags). Then she will provide you with a selection of options (search results) that she thinks best match your request.
You Say SEM, I Say Half Price Bottles of Wine
Another way to get your order would be using SEM (Search engine marketing). SEM uses a variety of techniques to proactively market your content. Most notably through paid advertising within Google Adwords.
SEM uses keywords that people would use to search for your content, and provide them with an ad. Much like SEO, successful SEM ads will be shown at the top to users who are looking for your specific product or service based on a keyword match.
Think of it like this: you are looking at the drink menu that has loads of wine options (list of search results), but right at the top you notice it reads "1/2 Price bottles of Pinckney Wine" (SEM ad). Would that make you look at the Pinckney wine list? That is what an SEM ad does for your business.   
You say SEO or SEM, I Say 2 Glasses Are Better Than One
Your SEO efforts are for gaining organic listings. SEM helps you create a more effective and targeted advertising campaign, which helps your website be found for the words you don't already rank for organically.
When paired, SEO and SEM are stronger than either would be working individually.
Thank you for reading, I hope this helps you see all SEO and SEM has to offer. For more great SEO tips, be sure to download our Free SEO Guide for Beginners! It's a great read filled with basic definitions and introductions to the world of SEO.
CHEERS!