Navigating Life in a Pet-Friendly Workplace
By Ashley Carr
When I was still in the job market workplace culture was one of the most influential factors in whether I chose to pursue the position or not. No matter how amazing the position may be, if the culture, the people, and the atmosphere don't fit, it is unlikely that the position will either. Which is why the second I realized Pinckney Marketing was pet-friendly, I was sold.
Benefits of Pet-Friendly Office
To my own surprise, pet-friendly work places are actually on the rise with 17% of employers having pet-friendly workplace policies. Not only that, but studies are showing that the benefits of having pets in the workplace is undeniable.
For all the dog people out there like me, this news is AMAZING.
The benefits of a pet friendly work place include an increase in positive interaction, an increase in positive employee morale, and the fostering of a "team" atmosphere. Its obvious—dogs really are just the best.
However, even with all of these significant benefits, it wouldn't be right for me to continue without noting the potential cons to a pet friendly workplace as well as a few suggestions on how to alleviate these issues so hopefully we can all one day live in a pet-friendly utopia. (A girl can dream right?)
Potential Cons To Consider
1. Source of Distraction
Bringing my sweet Golden Retriever, Beaufort, to work with me is honestly not what I initially expected. I naively assumed that it would be stress-free and in some aspects it is. I truly love having Beau so close to me during the day (he sleeps right under my desk) and I can tell that he brings so much joy to my co-workers as well, but I never anticipated how much of a distraction that he would be to both myself and those diligently working around me.

"I can't help it people love hanging out with me instead of working"- Beaufort
The bottom line is this, dogs will need to go on several walks during the day, will likely draw crowds of fellow co-workers for entertainment, and will desire your attention more often than not. Combatting this inevitable distraction is tricky, but I have found that it helps to bring your dog on days where your workload is light and there are no other dogs in the office that could add to the potential mayhem. If you live close to your work and it is a feasible commute, I also suggest trying ½ days where you either bring your pet in the morning or drop them off at home during lunch or vice versa in the afternoons.
Make sure to have a conversation with your co-workers in order to set a few healthy boundaries so that you, your pup, and your co-workers are all productive in a safe space.
2. Allergies and Phobias
Some people simply aren't animal people, have unfortunate allergies, or are uncomfortable being in close proximity to dogs that are unfamiliar and it is imperative that we respect those boundaries. In order to accommodate in these particular circumstances, it may be necessary for your employer to create pet-free zones throughout the office workspace. Make sure to properly identify these areas and enforce their nature for the benefit of everyone.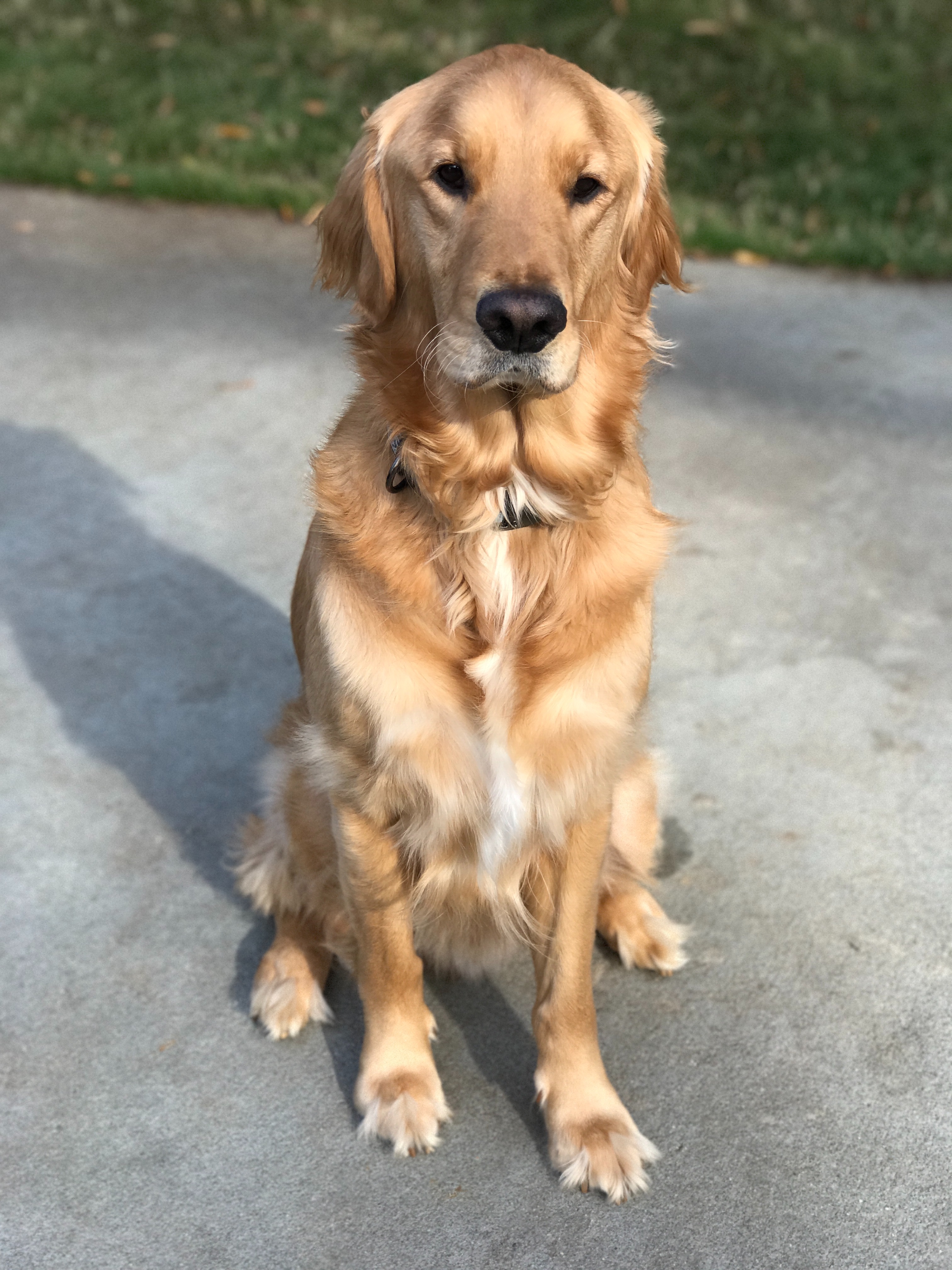 "What do you mean you're not a dog person?"- Beaufort 
3. Accidents and Damaged Office Property
It happens. Accidents and even chewing are a part of the packaged deal that comes with owning a pet and working in a pet-friendly environment. For this particular issues, I can't stress the importance of personal accountability enough. Take responsibility for any issue that may arise and handle it accordingly. Try your best to never put a co-worker in an uncomfortable situation and clean up after yourself and your sweet pup. If property is damaged beyond repair, do your best to replace the damage and avoid the issue in the future.
"No, I did not eat the report. I don't know what you're talking about"- Beaufort
Even with distraction and the occasional accident having a pet-friendly work place has changed my perspective on what it means to come to work today. I genuinely see how it has positively affected my co-workers and our relationship with each other and I can't rave enough about how much I enjoy working in a relaxed and team oriented workspace. If you are still interested or curious about the importance of culture in the work place click this link for a few stats and don't forget to check out the adorable Pinckney Pups.