Key Content Takeaways From My #Inbound16 Experience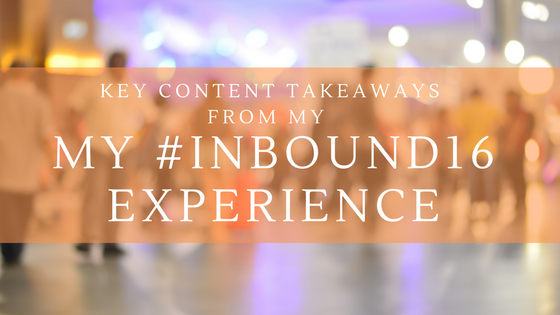 Once a year in a land far, far away there is a magical marketing event called "Inbound." Here, marketing masterminds and successful entrepreneurs spill their secrets to success in our ever-changing industry.
This year we were lucky enough to experience this magical convention first-hand and…you could say we were in our marketing element.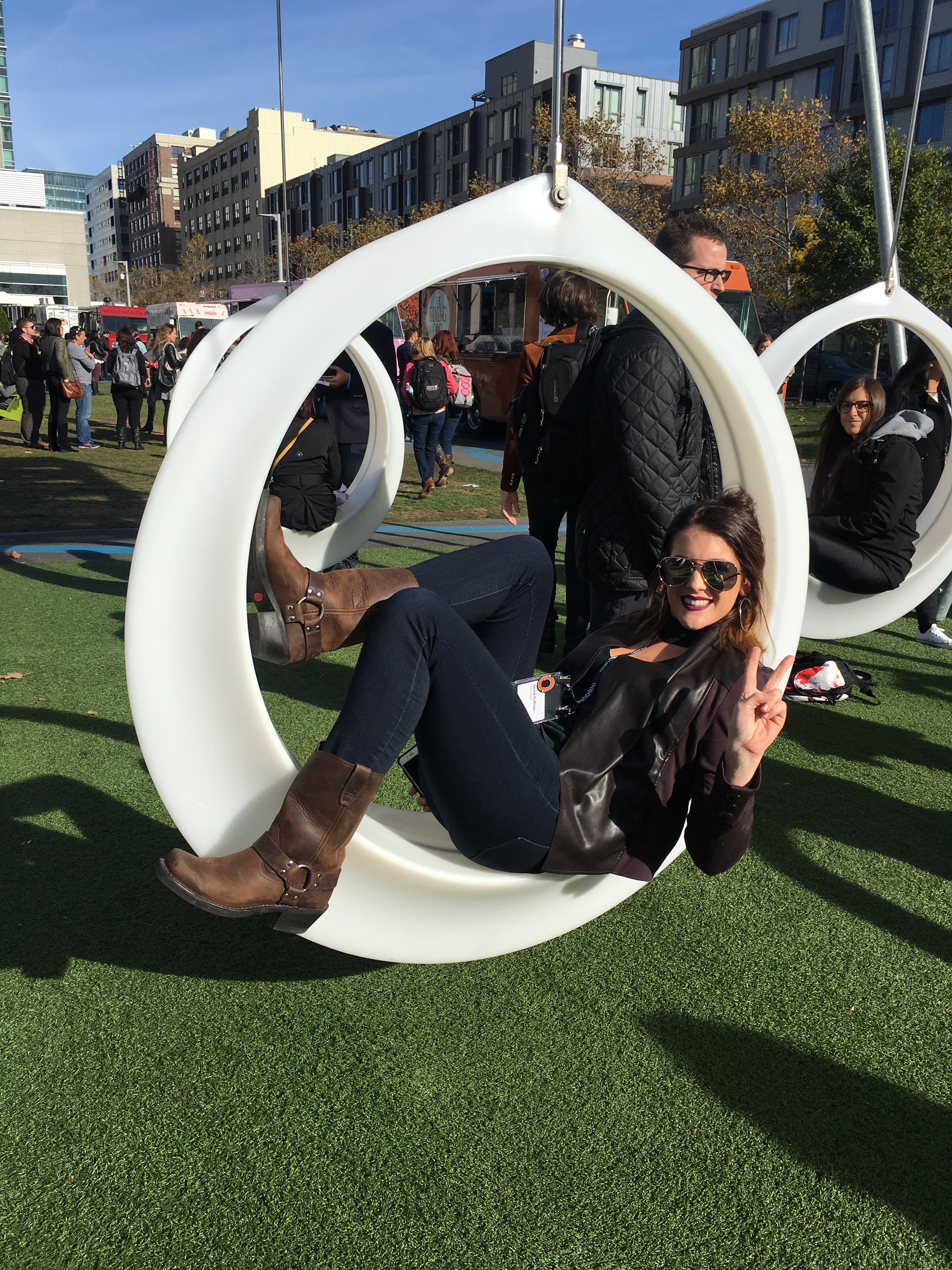 If you weren't able to go (or you want to relive the experience), I'm recapping three of the biggest content takeaways from the convention below:
Optimize your social
Videos are important
Content should focus on topics (not keywords)
1. Optimize your social
Day one of our journey we were welcomed by the controversial genius, Gary Vaynerchuk. Known for his experimental social media marketing success, Gary has made it clear that he believes exploring and experimenting with different outlets is the key to success.
He says "we are living in the greatest era of change in communication since the printing press," that "this is now the television, and the television is now the radio."
Putting this into action means to stop trying to outdo the competition in these traditional channels, and explore new channels that people aren't necessarily blowing up yet (experiment) and as they grow you will be the star.
This theme was reinstated multiple times throughout the convention with speakers stressing that you should be on snapchat, facebook, and twitter in order to stay competitive and you should be taking these nontraditional channels seriously–not handing these projects down to the "16 year-old intern."
You can see his Gary's full presentation here.
2. Videos are important
Yes, content has evolved again. The inbound methodology started with simply copy content, then we stressed the trending infographics and imagery, and now we have the emergence of video storytelling.
We all can see and relate to this in our everyday lives. We are more inclined to click on a quick clip (or watch a clip that has started playing as we enter the page) than we are to read your 400+ article.
And, videos are easily recorded. They can be recorded on your phone live, or pre-recorded then published easily without spell checks. They are relatively cheap for lead generation too, considering their massive reach! In fact, according to Comscore, adding a video to your website can increase the chance of a front page Google result by 53 times.
This is an easy next step…start going through your content repository and refreshing your old articles for easy new content.
3. Take content from keyword to TOPIC
SEO is typically centered around long-tail keywords. For a company that wants to place for plumbing, they might do introduction to plumbing, plumbing how-tos, and a beginners guide to plumbing…but this all is about to change.
The internet is becoming smarter, and is focusing less on what you type and more on what you actually want.  Google has made strides in answering your questions instead of directing you to a page that matches your typed keywords.
To adapt to this you should start thinking in terms of topics. And focus on how these topics relate to each other through linking.
Hubspot is helping us do this by rolling out a content dashboard for us to use as a resource for our topics. You can find more about it by clicking here.
This blog is the smallest tidbit from an AMAZING convention. There is so much knowledge and inspiration floating around that center. Please comment below any of your favorite #Inbound16 takeaways!
Also, be sure to download our 25 Website Must-Haves eBook by clicking here or the button below!