FOMO: Millennials Nightmare, Marketers Wake-Up Call
By Allie Gamble
Marketers should be capitalizing on the FOMO generation
You may have heard your millennial friend, sibling, and/or coworker use the popular term "FOMO" at some point over the past few years. The fear of missing out is becoming more and more of a concern for anyone that is constantly connected to the world outside of their immediate location via social media, email, and text messaging.
Living in a world where being connected is becoming less of an option and more of a requirement has its downfalls, but for marketers like us, provides opportunities for big wins.
As marketing professionals, we produce relatable, relevant content on the platforms that are causing the most FOMO.
We make people want to have what we have, and want to know what we know. We meet people where they are, and share content that they may not think they need, but will eventually want.
There are three things millennials can't get enough of these days: Experiential Events, Snapchat and Instagram.
If they see their friend at an event they aren't at, "snap chatting" a beer from the newest brewery in town, or tagging them in memes from an account they have never heard of before, more than likely they will get a twitch of FOMO and suddenly will feel the need to be a part of the action.
So now what? BE RELATABLE!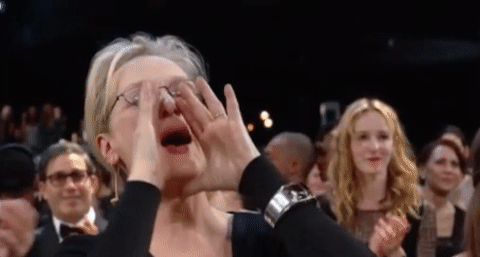 Giphy.com
Make them want to know you. Create a marketing strategy that focuses more on the person and your story, and less about the company logo.
In a world where we are oversaturated with an abundance of digital and traditional marketing and advertising, finding ways to get to your target audience is half the battle.
So, capitalize on the "FOMO" and show up where they already are. Target the FOMO generation with your social media campaigns.
Snapchat
Although Snapchat quite possibly just released the most annoying and non-user friendly update in the history of the software, let's look past that for a second and all remember that the millennial generation (ok, except for Kylie Jenner) will still find a way to make sure they are staying up to date.
Whether they are checking their best friends' snapchat to see why they haven't texted them back (but clearly have their phone), or their favorite celebrities Snapchat to find out what they ate for dinner, millennials are watching so market to them!
Create a snapchat filter.
Depending on your budget and strategy, you can choose to target anywhere from an entire country, down to a specific store or restaurant. But geotargeting is no longer your only option when it comes to targeting, you can get more specific with demographics such as age, device type, household income, and parental status.
With the ability to select more than just the specific location with targeting, you are more likely to to find your target audience and produce a higher ROI.
Once you get your targeting down, you also want to pay close attention to the creative you are advertising with. Do your research.
Making sure the creative suits the target audience, including the location, is key. You wouldn't want to advertise your lawncare services at an apartment complex–renters won't use it.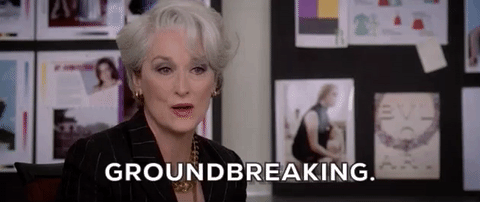 Invest in Object Recognition
Object recognition is one of Snapchat's newest features (aside from that nuissance of an update, but I'll quit talking about that now), that is basically an extension of standard snapchat filters.
How this works is when you take a picture of a something you're eating, drinking, or doing; Snapchat can recognize that object and serve a custom filter that will go with what you are doing.
For example, a restaurant could create a sponsored ad with a cute message that users will gravitate towards using more than a preloaded filter that may or may not be specific to the photo they just took.
This is just another way to utilize Snapchat within your marketing strategy. But instead of focusing heavily the targeting, focus more on the message and make it memorable and innovative. Make the users friends want to "get" that filter with their next food photo too!
Your reach then becomes exponential.
Once your ad is launched, you are now not only targeting everyone that uses this filter whether it be through a standard filter or object recognition, but each and every one of their friends that will inevitably see their snapchat at some point in the next 24 hours. And you then leave your mark on not only the user that used your filter, but their entire network on the app.
Instagram
While some may say Instagram advertising isn't quite as innovative, there could be an argument that the placement of ads within the feed is more natural and, if done right, easy to catch a users eye.
The use of Instagram as part of your marketing strategy is also a great option, as it provides many options to share content, all within the same feed at millions scroll daily looking for the next fire meme or favorite bloggers new post.
You can create content in many forms on instagram depending on your goals, including:
Memes

Scrolling ad series

Static image (with options to link the CTA to your page or to a page outside of the app)
The good news is that based on your research and targeting, it's likely that whatever style of ad you choose to create, as long as it speaks to the target audience, it will look somewhat organic and fit right into the users daily routine.
And bonus points if they tag or DM the post to a friend, taking it all back to square one potentially creating a bit of FOMO that the recipients friend is enjoying the brand or message you are promoting but they're not….yet.
Now, if you're ready to capitalize on fear of missing out, head over to our Free Inbound Marketing and Sales Guide, which will help you kick off your social and inbound campaign.