Dos and Don'ts of Interviewing with a Marketing Agency
By Campbell Stanley
Crush Your Next Marketing Interview
Getting your foot in the door of a marketing or advertising agency can be tough. There's tons of competition for marketing positions and if you're offered the opportunity to interview with one, you'll want to be on your game!
Our (highly) recommended dos and don'ts when interviewing with a marketing agency
Do: Look through the marketing agency's website.
Check out their portfolio or case studies to get a sense of what types of projects they have worked on and who their clients are. Take a look at their about us page and if they have a culture page, see if you think you would fit in with their team! When the interviewer inevitably asks "So, why do you want a position at this company?", you'll be prepared to say with confidence exactly why you are interested in the company.
Don't: Come Unprepared!
Read the job description, re-read it, and re-read it again! If you don't have some of the necessary experience, see what you can do to at least understand the topic.
For example, if the position requires experience with inbound marketing, start by taking HubSpot's Inbound Marketing Certification. If the positions requires experience with reporting and interpreting website traffic from digital campaigns, look into getting Google Analytics certified. Here are some free resources to get you up to speed on digital and marketing trends:
HubSpot's Inbound Marketing Certification
Everything you need to know about the fundamentals of inbound marketing is right here! Get started today to learn about how to attract qualified leads to your client's business. We'll give you a hint: it's all about content!
Whether you're a beginner or you want more advanced training on the complex features of Google Analytics, the Google Analytics Academy has what you need!
Learn about Google's ad products through quick and easy training videos. These courses can introduce you to services like AdWords Search, DoubleClick Campaign Manager, Ad Exchange, and Bid Manager.
Google Digital Academy aka Think with Google
Stay on the early side of trends and read about the latest and greatest in digital marketing!
Do: Send a follow up email or letter.
Since some interview processes go by quickly, send both an immediate email follow up and a snail mail letter. You wouldn't want your interviewer to go for another candidate because you did not follow up, only for them to receive a letter from you in the mail a few days later!
If you get the opportunity, ask for your interviewer's email address or business card so you can send them a nice thank you message the afternoon of your interview or the following morning. If you don't have a chance to get their information, reach out to them on LinkedIn. They will certainly appreciate the effort!
What should you say in your follow up? Let them know you appreciate their time, and thank them for considering you. Make sure to include a detail from the conversation so you stand out amongst the candidates for the position.
Do: Ask questions!
A frequent mistake that we see in interviews is that many people decline the opportunity to ask questions towards the end of the interview. We hear "Nope! You've already answered all my questions!" all the time.
Here are a few questions you can have in your back pocket in case you get stumped:
Can you tell me about what my day-to-day tasks would look like?
What is your favorite and least favorite part about working at [insert company name]? 
What are some of the qualities of your most successful employees?
What is your company culture like?
What types of clients would I be working on in this role?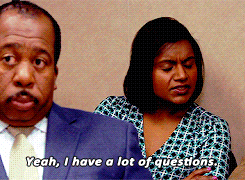 Don't: Mispronounce the company name!
Okay, so at most companies you probably won't have this problem, but at Pinckney Marketing, we hear mispronunciations in a lot of interviews. It's pronounced like "pink-knee marketing"! But we get a lot of "pick-en-ey marketing" or "pinky marketing". When in doubt, ask how to pronounce the company name at the beginning of the interview to save yourself some trouble!
Do: Think about your professional goals.
Whether or not you have your 5 year plan perfectly mapped out, you should have a general idea of what direction you want to take your career in. If you can't answer a question about your goals and ambitions, it may come across as if you are not driven, even if that's not necessarily the case. Save yourself the panic in the interview and think through a few high level goals to show you care about the future of your career.
Along that same idea, be prepared to talk about the latest book you read and how your grow yourself as a marketer. If you have not had a job in marketing in the past, make sure you can show what you have been doing to prepare yourself to succeed in the marketing field!
Don't: Wear anything you wouldn't be comfortable wearing around your grandma!
Dressing for success is underrated. The way you present yourself is one of the first things your interviewer will notice about you. If you're not sure how to dress, always play it safe by dressing more professional. Most agencies will probably expect business casual attire, even if on a day-to-day basis the employees wear jeans.
Do: Arrive early and ask about parking ahead of time.
You never know how bad traffic will be on the day of your interview, and being late can cost you the job! Leave earlier than necessary to avoid being late and making a bad first impression. It's also great to ask about where the best place to park so you don't have to stress about that on the day of your interview!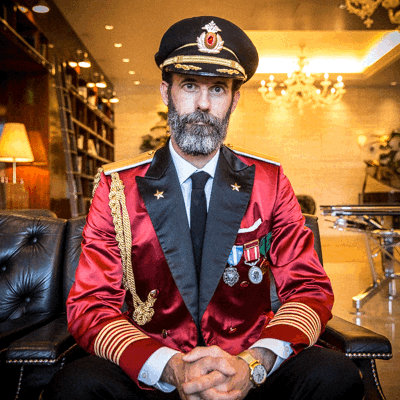 Do: Follow the agency on social media!
See what the agency is up to and what their culture is like. You may find out that they are a perfect fit for you or that you might not align with their values. Browse through their recent posts and definitely watch any videos they've released to get a sense of who the agency is and what they stand for. You may just find a talking point for the interview that could help you make a connection.
Using social media to connect with people in the marketing space is never a bad idea! If you're interested in learning more about how to use social media for connecting and prospecting, download our free Social Media Handbook!
If you are interested in a career with Pinckney Marketing, view our open positions!
Bonus interview tip from Mike Pinckney himself:
"Come in as a solution to the company's problem, not a problem they have to deal with." 
Make sure you are ready to talk about how you can benefit the company and how you will be a true asset. Everyone has marketable strengths, so make sure you're ready to show how awesome you are!
What are your best tips for job interviews? Leave them in the comments below!
And for more of our great tips on connecting with business professionals, take a look at our Social Media Handbook. It will give you all the ways social media can help your company prospect leads (new hires can be leads, too!).