The Diary of a Pinckney Marketing Intern: Part II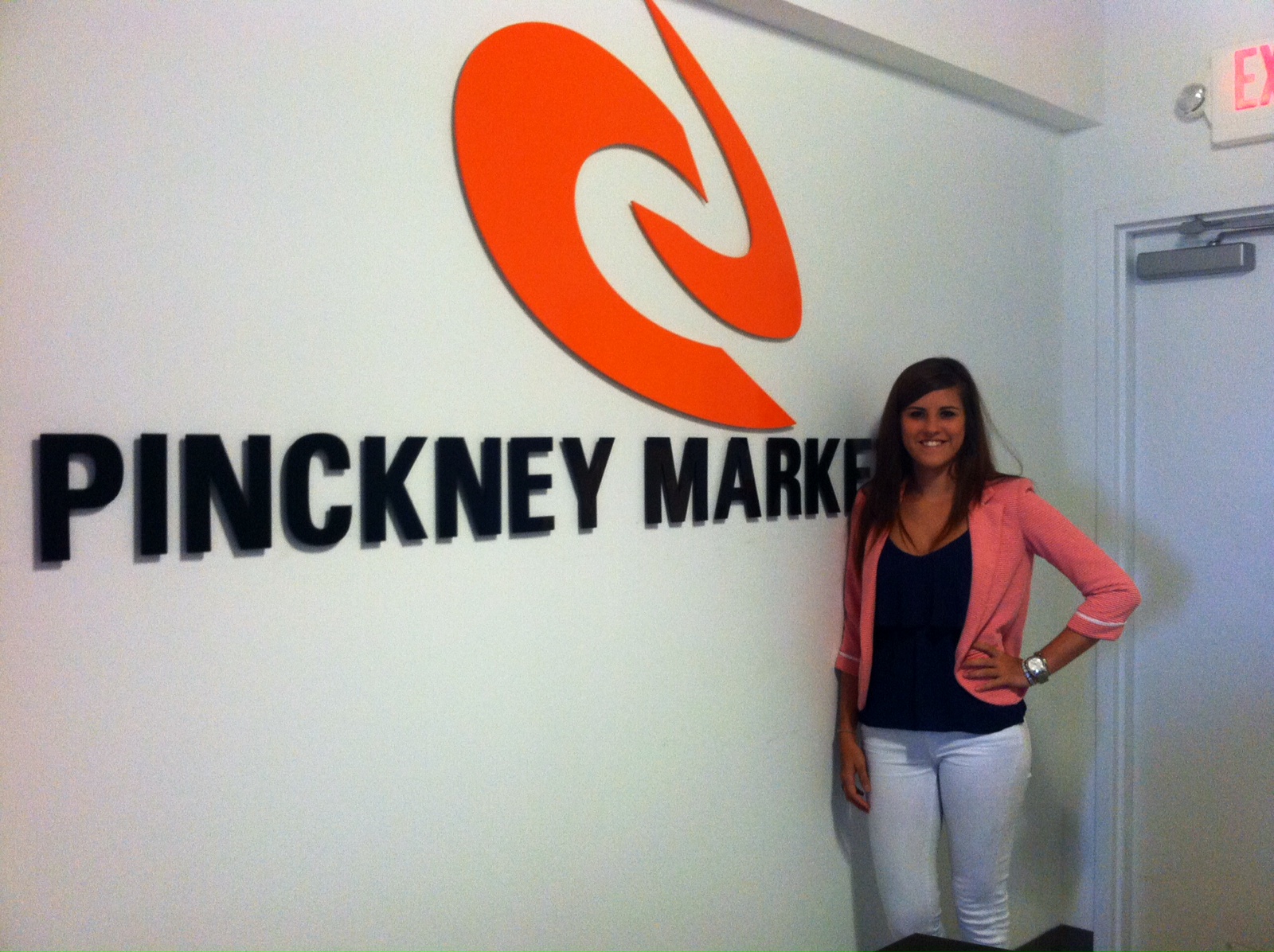 Countless days of surfing the web, numerous hours of interviewing and multiple offers seemed interminable compared to the few quick seconds it took me to choose Pinckney Marketing for my summer internship. After speaking with Hanna Huffman, I knew almost instantaneously that this was going to be the right internship for me. The comfortable atmosphere, the small size, the friendly faces, and of course… ping pong!
My name is Lindsey Sing and I am a fourth year undergraduate marketing major at East Carolina University.

After completing three yeras of college, I was still unsure of what I actually wanted to do in the large and diverse field of marketing. There are so many career paths I could choose from. So many different fields I could decide to pursue. I was constantly thinking about one question: what do I want to do with my life? It was my goal for the summer to find an internship that would provide me with a variety of opportunities to focus my interests in marketing. Pinckney Marketing was definitely the right choice.
As an intern, I worked closely with Hannah Archer this summer. Hannah has been more than happy to allow me to help her with some of her work, so I have had the opportunity to dip my curious hands into a variety of different projects. I have generated media lists, sent out press releases, conducted research for various projects, organized client reports, and have even helped one of the project managers, Lindsey Nichols, with assembling jobs, creating social media content, and writing blog posts. My days have consisted of creative work, insightful conversations and the occasional ping pong match. There's nothing more I could ask for!
Now, what's next for me? I will be graduating early in December of this year and staying at ECU to further my education. Starting in January of next year I will be a graduate student working towards an MBA and Sustainable Tourism degree.
Thanks to Hannah Archer, Lindsey Nichols, and the rest of the Pinckney Marketing crew, I am going to continue to explore the field of marketing and all it has to offer.
Interested in an internship at Pinckney Marketing for the fall semester? Visit the career section on our website and don't forget to follow us on Twitter and Facebook for news on other opportunites!