A Spectrum Perspective on Cable-Cutting and the Future of Advertising
By Tony Ruland
In response to Mike Pinckney's Cable-Cutting is a Reality and Spectrum Reach Policy Change blogs.
Mike offered me the opportunity to write a guest blog to address two topics he wrote about recently: Cable Cutting is a Reality and Spectrum Reach Policy Change. (Thanks to Mike for asking—he didn't have to, but I'm glad he did.)
Mike Pinckney is a smart, successful business owner and forward-thinking marketing professional who likes to stay a step ahead of his competition, then blogs every few weeks to share what he has learned.
As an Account Executive at Spectrum Reach, I have a slightly different perspective you might be interested in. You see, Mike trusts me and my organization with a good portion of his client's ad budgets and has for 10 years.  We share an open communication and "marketing partner" mentality.
As I was thinking about how to attack the issues and challenges Mike is discussing in his recent blogs, I decided not to "attack" at all.  But rather to do what Mike does, inform and educate–from MY perspective (in this case I'm speaking for Tony Ruland, not for Spectrum Reach.  
Cable-Cutting is a Reality, Spectrum is Ready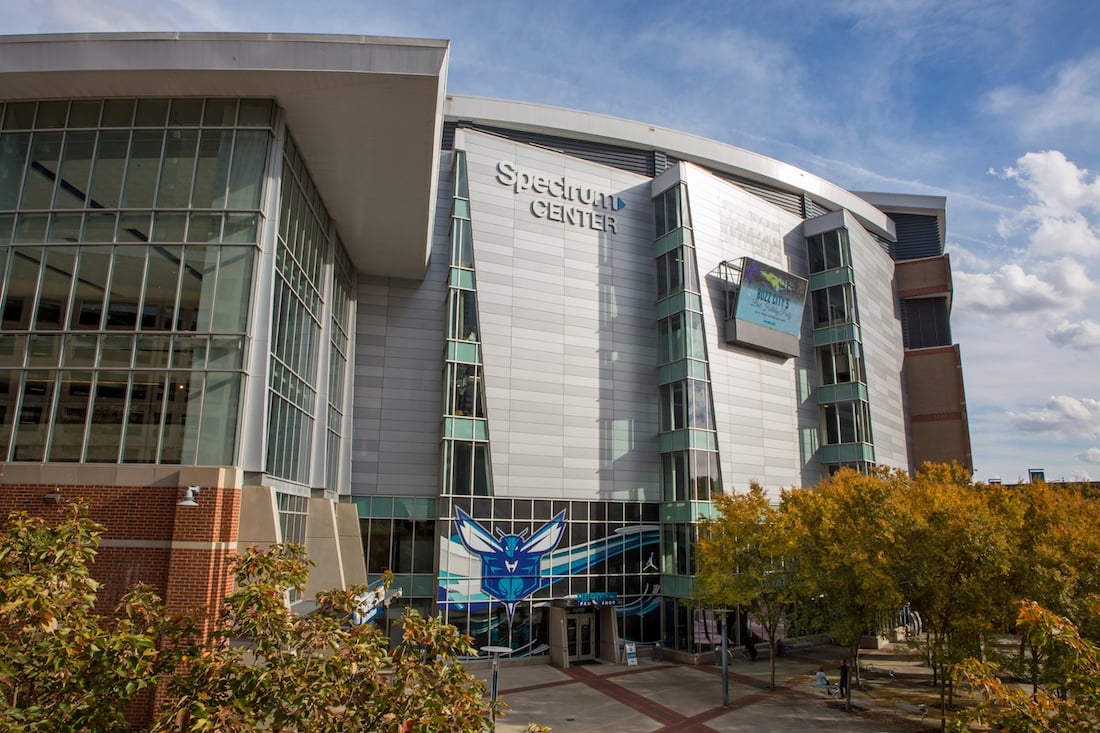 It is a reality. It may or may not be a trend, but it's happening now. Is it a concern of mine? Sure is. Do I wish it would not be a thing anymore? Of course. Do I feel like we, at Spectrum Reach, are in a strong position to address the challenge and provide solutions to our advertisers? Absolutely. 
In 2017 cable subscriber numbers declined 3.4% (not quite the "EVERYONE IS CUTTING CABLE" (that seems to be thrown around lately).
The Growth of "The Great Disconnect"
* Video Advertising Bureau
For years, the media has written about the impending demise of the TV industry due to cord-cutting households canceling their wired cable, satellite or telco subscriptions in favor of streaming.
There is no denying that in the past five years the number of broadband-only and broadcast-only homes has grown, with double-digit increases in this past year.  
However, even with this level of growth these homes still represent the minority of TV homes…less than 17%!
The Great Disconnect occurs when statistics about the rise in these homes are used to justify the premise that people en masse are canceling their cable subscriptions and relying solely on streaming for their TV content. 
When you cut through the hype and plug into the facts (from independent, well-known syndicated sources), the truth is that:
MVPD households (wired cable, telco & satellite) have remained steady over the last 15 years, representing 83% of HHs, 98 million homes.  

Broadband-only and broadcast-only homes have increased the number of total US TV households and have not come at the expense of MVPD subscriptions.

The majority of households (71%) have both Cable+ and broadband, using streaming as a complement to (not replacement of) their TV viewing.  These are called "cord-stackers and cord-shavers. 

An estimated 60% of streaming is made up of cord-stackers, and 23% cord-shavers. Only 13-17% are cord-

cutters.

 
How Do Companies Address The Great Disconnect?
There are many alternatives to cable today: DIRECTV, DISH, AT&T U-Verse, streaming, YouTube TV, Roku, Netflix, Amazon, Hulu, Sling TV, PlayStation Vue, etc. 
How many of those offer local advertising or advertising in general?
The vast majority of homes still have either Spectrum (in our market) Cable, AT&T U-Verse, DIRECTV or DISH (75-85% of all homes depending on the market). 
And guess what—Although I work for Spectrum, we have third party agreements that make us the exclusive sellers of local advertising in AT&T U-Verse, DIRECTV and DISH homes! So, while I'd like for everyone to keep their cable package, from an advertising POV it doesn't matter which Pay-TV service you have–I can still help you reach your audience!
When you hear about decreasing cable subscribers, understand that in most cases those cancellations of traditional cable are being replaced with things like Spectrum Choice and DIRECTV Now.  
In 1Q18, Spectrum traditional cable subscribers declined by 122,000 nationwide. That was more than offset by an increase of 317,000 internet customers. Those customers still consume TV content, they just do it differently–and marketers can still reach them with their advertising message.  
AT&T added 312,000 new DIRECTV Now customers in 1Q18.  OTT (Over-The-Top) refers to alternative ways to distribute video content via the internet across multiple platforms/services.  OTT also includes things like VOD and cable networks apps that can be used by subscribers.  We call it Ads Everywhere. The cool thing about this as an advertising platform is that "anytime is primetime".  
It doesn't matter what time of day content is viewed because it is user initiated, and there is great likelihood the viewer will see advertisers' commercials since they are more engaged and actively watching. 
An advertiser doesn't pay more to buy a spot in a show at 8:00PM than they do to reach someone watching a show at 10:00AM.  Doesn't matter! The person chooses to watch a show/content when it's convenient for him/her.  The 317,000 Spectrum internet customers and 312,000 DIRECTV Now customers mentioned a few sentences ago—those are people who can be reached with Ads Everywhere!
Something else in the works: Many people point to Netflix and Hulu as the biggest reasons consumers cut the cord, but subscription video-on-demand services are more often used to complement the cable bundle than to replace it.  
With that in mind, some pay-TV providers started offering customers the option to subscribe and watch Netflix (and other SVOD services) right from their set-top boxes. Around one out of every five pay-TV households subscribe to an online video service through their pay-TV providers, according to a survey from Parks Associates.
That's good news for pay-TV/cable companies. It's also good news for Netflix, which is looking to penetrate the next 10 million to 30 million households through the cable box.
Spectrum is also offering alternatives to a traditional package: You can buy Spectrum TV Choice for $21.99 per month and get all local stations plus any 10 cable networks you pick (from a list of 65 top networks).  And you get access to all on demand and the Spectrum TV app so you can watch anywhere on your mobile devices.
For those that have cut the cord, the motivation is undeniable: Cost.
If cost weren't a factor, 80% of cord-cutters/-nevers would opt for an MVPD subscription.  

Often, "Cord Never" millennials plug back into cable as their income increases.
Getting Results for Advertising Clients
I'm not a "negative seller".  I don't bash competing media/stations. I focus on what I can do to get results for my advertising clients.  I customize marketing campaigns that reach a targeted audience on multiple screens.
I like to take several things into consideration when putting together an ad schedule. And these schedules are not just results of the "math"–The math is based on estimates (largely flawed estimates). 
Although there's a place for the ratings, cost per point, cost per thousand, gross impressions, net reach, frequency, GRPs (I never put a schedule together without looking at all that), there is more to consider. 
Things like: qualitative research, going beyond a broad target (like adults 25-54), what creative message is best for what you're trying to accomplish, is your message being placed in relevant content; and maybe even a dose of common sense and experience…
Part of being a trusted advisor is acknowledging other effective forms of advertising your clients have and at times designing a campaign that works alongside various elements they buy from other media/stations.  The options for marketers are significantly greater now than 10 years ago or even 3 years ago.  My job is to help guide marketers not only how to buy cable advertising, but also to help them put their entire plan in place.
Data-Driven Solutions
All marketers want to keep up with changing media consumption habits. Some media outlets are better suited to do that than others. 
While some may see cable as a dying breed, I see it as just the opposite.  Maybe cable as we have known it won't be around in 5-10 years, but the cable companies have a couple things most competitors would love to have 1) paying customers and 2) the cable box.  
Having paying customers means consumers value your service. They pay for it so they are going to use it.   The value of the cable box (to those in marketing) is the information it provides.  
So what? Well, when you're watching a TV show, do you think the cable box knows what you're tuned into? Yup. 
Spectrum is also an internet service provider.  When you're online surfing do you think your ISP can track which sites you're on?  Yessir!
From a marketing perspective do you think that data could be helpful? Take a look at this example: 
There is value in knowing what a household watches.
A good amount of Nickelodeon and Disney Channel between 3:00PM and 6:00PM–An indicator that there are young children in the home.
While another TV in the house (kitchen) is tuned to Food Network most evenings between 5:00PM and 6:00PM–Can't eat after 6pm!
And, on the back patio the old man is watching SportsCenter (either on the outdoor TV or his iPad). 30 years ago he would have been watching the 5:00PM news and/or reading the paper, since that was the only time he could get the news. 
Maybe that same household has also spent a lot of time on websites researching fertility treatments, maternity clothes, family planning, etc. because they are expanding their family.
And maybe the mom drives a seven year old Honda Accord (3rd party data tells us what's in the garage). 
Do you think a Honda dealership would like to reach that home with a Honda Odyssey commercial? 
You think Dick's Sporting Goods would like to serve an ad to dad telling him about their spring golf club sale on "his" device? 
How about Chuck E Cheese…you think they want to play an ad on the living room TV while Junior is watching Jake and the Neverland Pirates? 
As the night goes on, how about airing a Carowinds spot or a YMCA spot promoting their summer camps from 7:00PM-8:00PM, while family watches together and a Massage Envy spot at 10:00PM, while mom finally gets to unwind as she enjoys her guilty pleasure of The Real Housewives. 
Advertisers can target and will be able to do so with even greater accuracy in the near future exactly who they want to reach with a customized message that appeals to each viewer on the specific screen they are watching. 
For all you statistics and research gurus…you think Nielsen's 700 home sample size in a market of 1.2 million homes is statistically strong and valid enough to deliver accurate viewer measurement? 
Yes, I know – it's the best we have as an industry so we have to use it. I get it. But guess how many cable boxes are in a market that same size? 400,000+ (That's a sample size that can be trusted!) We have that, no one else does.  
And one day when the actual cable box goes away, it will be replaced with something that has the same measurement capabilities.
Video is Huge, But TV Is Still King
TV is still King—just look at the facts:
92% of video consumed by adults is on TV.

81% of video consumed by millennials is on TV.

82% of TV programming is watched live. 

3x more millennials are watching TV than on YouTube. 

Every Top 20 digital destination is dwarfed by TV. 

Facebook would rank #137 as a TV program.

99% of all sports programming is viewed live or same day (DVR proof).
TV commercials resonate with people. They can be attention grabbing, memorable over time and have the highest ad recall. Familiar with any of these TV ad campaigns?
Budweiser: The frogs (Bud. Weis. and Er.), The Wazzup Guys, and the latest Dilly Dilly

Geico: The Gecko, The Cavemen, The Camel "Hump Day-eey!"

Anyone know that "My Pillow" guy???

Wanna go old school? What about:

"Where's the Beef?" (Wendy's)

"If I Could Be Like Mike" (Gatorade)

"It's Gotta be the Shoes!" (Nike)

Tony the Tiger "They're Greeeaaat!" (Frosted Flakes)

The Energizer Bunny

"Help I've Fallen and I Can't Get up!" (Life Call)
Since I'm not a negative seller, I'm not going to ask you to think of a list of radio commercials, print ads, online display ads or billboards that stand out in your mind and have made an impact on you.  That wouldn't be right of me!
TV as an advertising platform is still very powerful. If it wasn't, I would have at some point in the past 22 years decided to do something else every day. I enjoy being part of the only geo-targeted TV advertising platform available. No media, no station, no platform (new or old) can do everything every marketer wishes it could do. 
Every medium has its challenges and limitations (print, radio, broadcast TV, internet, outdoor), but they all have their advantages as well!
When deciding who to partner with and what media mix is right for your business, it's important to match the pros and cons with your goals and make informed decisions that you feel will benefit you the most within your budget. 
If a medium/station can check enough of the boxes and you can establish yourself as a marketing partner instead of a salesperson peddling a product, then you and your station/organization are a valuable asset to your clients. 
Transparency + Accountability = Trust
The arrival of digital advertising took tracking ad campaigns to a new level.  With digital you can track who saw your ad, interacted with your ad, went to your website, how they behaved on your site, if they converted, etc.  Traditional media can't do that, but we can and have become more transparent with our reporting and have increased our level of accountability.  In our case, we have a dashboard/software/platform that allows advertising clients to monitor their campaigns 24/7. 
Transparency and accountability build trust and advertiser confidence. 
You want to see which commercials you're running when your boss asks? Want to analyze which online ad is performing best for you? Maybe be able to compare the clicks to your site with your analytics to see how well your message is leading to conversions? Interested to know which shows your spots are running in today (or what the top five shows you ran in last week were?) Does it help to know which one of your video pre-roll messages are watched to completion and which ones might not be?  And your OTT campaign…would you like to know which network apps and VOD channels your ads are being served on, on which devices, during which days and dayparts?  This level of reporting will become the new norm, but for now it's an area Spectrum excels in.
But with all the data that is readily available to them, my advertising clients ultimately rely on me (me personally) to take care of them and always have the best interest of their business at hand.  To be there when they need something, anything. To bounce ideas off of, to brainstorm, to help them figure out how to stand out in the super-cluttered advertising environment. All media has value, but the right media rep can make all the difference in the world. 
Experience, product knowledge, and understanding of the advertiser's business and their competitors as well as our competitors–those are the keys to building a relationship that goes beyond the "spots and dots".
We're not performing brain surgery, we're helping marketers and business owners build their brand, introduce a new product or drive traffic to their showroom, website, etc. And if our platform is legit and can help them achieve their goals more efficiently that they could without us, everyone's happy!
In Response to the Charlotte Cable Metro Zone
In a recent blog, Mike explains the Spectrum Reach zone structure in a recent blog. He felt blindsided by the change and the unexpected impact it had on his clients' commercial schedules. Basically, we took about 20 networks from a 10-county "super zone" and moved them to our individual smaller zones. 
It forced us (Mike and I) to revise the schedules in order to get the same delivery. It was a negative to him because of how he and I had used that zone in the past, but we made revisions and all is good. 
This is a positive change for many advertisers, especially the ones whose backyard is a smaller zone, such as Gaston County, Iredell, Cleveland, etc. 
They couldn't afford the Metro zone in the past, now they have access to 20 additional networks in their backyard zone! It also provides local advertisers more options than ever before. Here are some of the programming they can now buy that they couldn't buy before this change:
NASCAR Monster Energy Cup races on FS1 and NBC Sports

Thursday Night Football on NFL Network

PGA Golf on Golf Channel

BET Awards on BET

Love & Hip Hop on VH1 (consistently a top three show each week with female demo)

Charlotte Hornets games on Fox Sports Southeast

Holiday movies on Hallmark
In Charlotte, we still have a 10-county metro zone, but we now insert ads on networks that were previously only available on a statewide level. We can still utilize this zone to help with efficiencies when needed.
In closing, and to echo one of Mike's major points, both media sellers and buyers need to stay on top of current trends, competition, advertiser needs, market conditions and work together to develop the most targeted, cost effective ad campaigns possible.  
While all of these things continue to change, the constant is the relationships between media partners, ad agencies and marketers.
Clicks, spots, imps, views and conversions aside; fortunately it's still a "people business". Maintaining a close relationship between sellers, ad agencies and advertisers is more important than ever.  
So, Mike, thanks again for the opportunity to share my perspective.
Have thoughts about the cable-cutting or Spectrum Reach changes? Share them below! We welcome different opinions. And, If you're interested in guest blogging on a recent topic, reach out at info@pinckneymarketing.com!