A Quick Bite Into Lucky Orange
By Blake Smith
Who's feeling lucky today?
Well, today's your lucky day because I am going to give a brief overview on a wonderful heat mapping tool called Lucky Orange; hence the emphasis on "lucky" (I thought it was funny).
https://apps.3dcart.com/lucky-orange-chat-software
For the most part, companies put a lot of time and effort into the design and functionality of their website; not to mention, a lot of $$$.
Websites provide a plethora of information and are the link in graduating a prospect into a lead.
BUT…What if you realized that website visitors were leaving without checking out, converting, reading more, subscribing, nor signing up? Did all of that time, effort, and $$$ go to waste??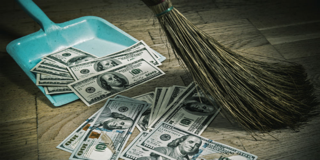 That's where Lucky Orange comes into the mix. It's an amazing heat mapping tool that, when taken advantage of, provides great visual insights into user behavior on your website.
Some of the great statistics Lucky Orange tracks include:
Activity level

How active the user was during a session
# of page views

Time on site

Landing page

Exit page

Source
The above metrics are great to utilize in determining how visitors interact with your website in order to better improve the user experience.
But, in my opinion, the most useful tool that is offered by Lucky Orange is its ability to visually record user activity.
The ability to record and view actual visits is great, as it allows you to truly see how visitors interact with one's website. Not only can you see how users interact with their mouse movements and clicks, you can also chat with visitors, LIVE!
How we used it:
We used Lucky Orange for a website and viewed a few recordings and started noticing an error. What was being noticed was that when people were clicking the "Resources" link, the next page that was being shown was a Case Study page.
Something wasn't quite right with that, so we took a deeper look into the website and noticed that there was an incorrect link being utilized!
This is just one example of how functionality was an issue, and how Lucky Orange can help provide insights into potential website design edits.
For more tips on how to use Lucky Orange, or if you would like to talk digital strategy, be sure to sign up for a one-on-one strategy session with one of our strategists.